---

About Us
The Pantasaph Franciscan Friary founded in 1852 is home to a Franciscan community encompassed by the beautiful St. David's Church and St. Pio Peace Centre.
The Franciscan Friary, St. David's Church. Franciscan Retreat Centre, Padre Pio shrine, and Calvary Hill are taken up by the Vincentian Congregation in April 2022. Vincentian Congregation was started in Kerala, India in 1904. The main charism of the Congregation is to preach Good News to the poor through Popular Mission Retreats in the parishes, Conducting retreat centres, Bible Conventions etc.
Now the Vincentian Retreat Centre at Pantasaph is fully functioning. Calvary Hill, Rosary way, and Padre Pio shrine are open for pilgrimage.
---
St. David's Church
---
The church was opened on 13th October 1852, and is located 3 miles from Holywell. A beautiful church from the outside, St David's is also blessed with some stunning and very aesthetic stained glass and statues within the church itself.
---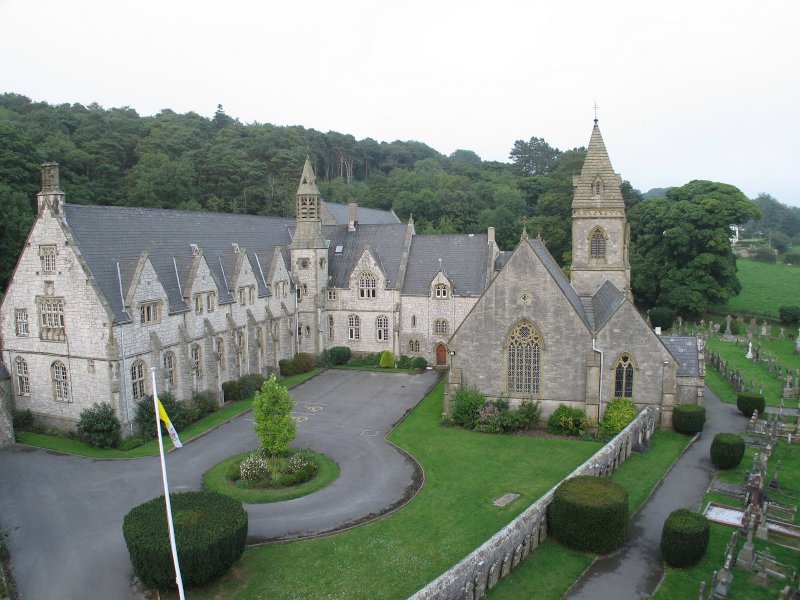 ---
Vincentian Divine Retreat Centre
---
The preaching ministry of the Vincentian Congregation is based on the spiritual traditions bequeathed by St. Vincent-de-Paul. Vincentian spirituality is bifocal. While concentrating on the personal spiritual renewal of the individuals by a deep realization of the saving love of God, it leads everyone to accept the challenge of caring for the poor and the marginalized in society.
---